Sennheiser HD25's [Headphones]
10 Jun 2020
Punchy, comfortable and durable – the Sennheiser HD25 is the archetypal DJ Headphone – as close to an industry-standard as you can get. Favoured by many and for good reason. Now available in limited edition yellow/black colourway.
The Sennheiser HD 25 Headphones have been redesigned, featuring the iconic split headband with a single-sided connection cable and a flip-away earcup for convenient single-sided listening.

With a frequency response of 16Hz to 22kHz, an impedance of 70 ohms and a maximum SPL of 120dB, the HD 25 headphones are ideal for any monitoring application; whether broadcasting, live recording, in the DJ booth or just travelling from venue to venue.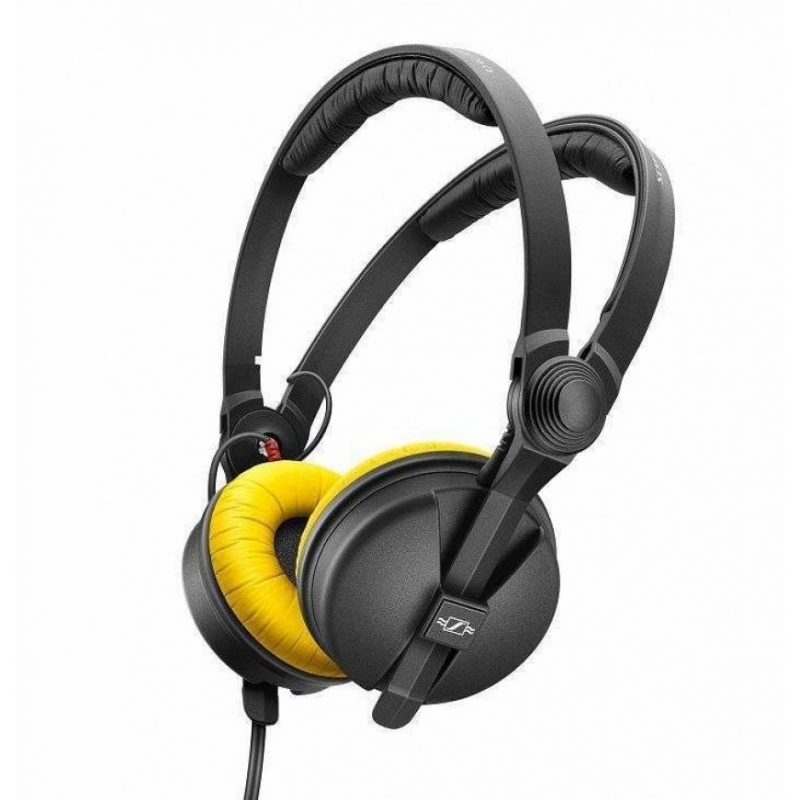 Professional Sennheiser Monitoring Headphones
Aluminium Voice Coil Ensures Excellent Transient Responses
70 Ohms Impedance and 16Hz to 22kHz Frequency Response
Convenient Flip-Away Earcup for Single-Sided Listening
Iconic Split Headband, Comfortable for Prolonged Listening